Short answer: It's a strong possibility that all new cars may be electric by 2035 in the U.S., but it's not a certainty. Pre-2035 gasoline cars will still be in circulation.
In 2035, sales of new gas-powered passenger cars, trucks, and SUVs will be outlawed in sixteen states, and all new vehicles purchased will be their zero-emission equivalents (ZEVs), (which current predictions suggest will be mostly electric).
California initiated this policy, and due to it being the largest automaker in the U.S., it could cause a nationwide shift.
However, at the current time, there is no such mandate from the central government for the U.S. as a whole to comply with this date, and the remaining states have not yet decided to adopt this policy.
Therefore, although it is a real possibility, it remains to be seen whether all new cars will be electric by 2035 in the United States.
To find out more, please read on…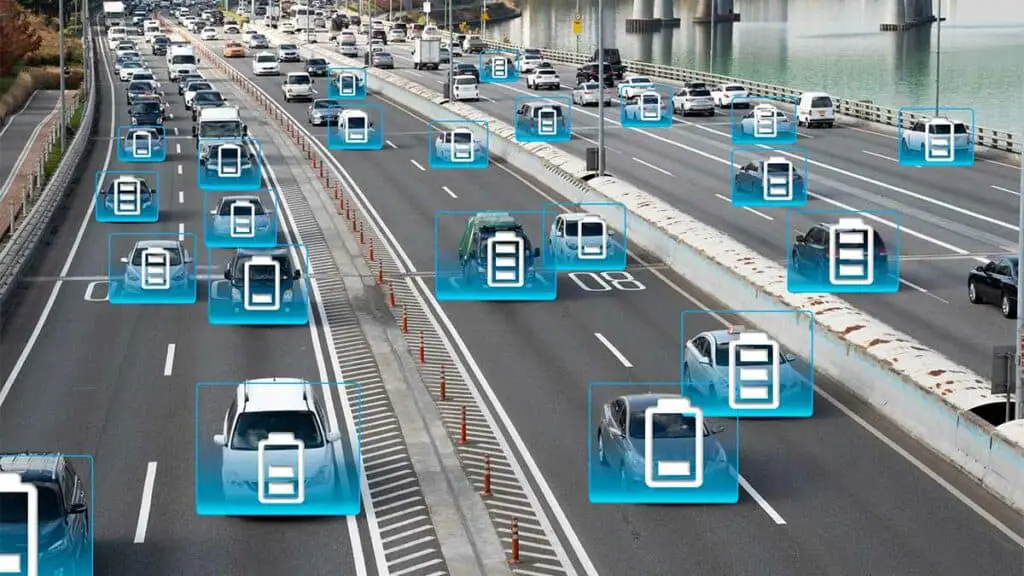 Why California's 2035 Deadline Matters.
If you follow auto industry events, you may know that emissions targets and electrification standards nationwide have often been shaped by California's strict standards.
The state of California is unique in that it has the authority to set its own motor vehicle emissions standards that are stricter than the federal standards, thanks to the Federal Air Quality Act of 1967 because it is the state with the most polluted cities in the U.S.
In addition to its pollution problems, it is one of the most vulnerable states to climate change and is currently suffering a severe climate crisis.
Eliminating emissions from transport which generate 50% of its greenhouse gas emissions, 80% of its smog forming pollution, and a significant source of toxic air contaminants would tackle both problems at the same time.
After many years of ever more stringent emissions standards, in 2020 California decided that the time had come to completely eliminate tailpipe emissions, and governor Newsom signed Executive Order N-79-20 requiring all new passenger vehicles sold in the state to be zero-emissions by 2035.
This order was approved by the California Air Resources Board (CARB) on August 25th, 2022.
The Section 177 States Follow
Other than California, states must adhere to the federal emissions standards, however under Section 177 of the Clean Air Act, they can also choose to adopt California's stricter standards, but they may not develop standards of their own.
The states that have chosen to adopt California's standards, including the ZEV Program are:
Colorado
Connecticut
Maine
Maryland
Massachusetts
Minnesota
New Jersey
Nevada
New Mexico
New York
Oregon
Rhode Island
Vermont
Virginia
Washington
This is already quite a large number of states, representing about 30% of the U.S. population, and also 36% of the auto making capacity of the U.S.
Therefore, at the time of writing, California's gasoline car deadline is quite widely established and is set to affect millions of American citizens.
California Sets the Standard.
California's economy is the largest of all the U.S. states, with the highest amount of car sales anywhere in the U.S. – $136.8 billion of sales in 2021, amounting to almost 12% of total U.S. car sales.
The economic and auto-industry weight that California holds means that its influence cannot be underestimated, and for decades despite initial resistance, the auto industry has always adapted itself to accommodate the state's new standards.
Since the 1970's when catalytic converters caused controversy but were eventually accepted by the industry, California has been imposing tough new restrictions on tailpipe emissions.
Mary Nichols, chairwoman of CARB who served during the catalytic converter controversy recently said "There's definitely a pattern at work.. in which the industry fights against any tightening or any new regulation, and then complies".
If history is any guide, it would seem feasible that the 2035 deadline originating in California could spread to the entire U.S.
Federal Ambitions and Auto-Maker Announcements
In August of 2021, President Biden announced the U.S. national ambition to reach 50% zero-emission car sales by 2030. In November 2021, the Biden administration committed the U.S. to net zero emissions by 2050.
However, Biden has not introduced legislation on the nationwide ban on the sale of new gas-powered vehicles by 2035.
The White House fact sheet on the announcement to reach 50% by 2030 also added that it built on the simultaneous announcement from nearly the entire U.S. auto market of reaching 40 to 50% electric vehicle sales share by 2030.
Major car manufacturers across the globe are responding to recent national government policies and market signals by setting ambitious targets for electric vehicle (EV) sales, including:
Toyota
Volkswagen
Ford
BMW
Volvo
Mercedes
General Motors
In the U.S., Ford announced its ambition to achieve one-third of all sales to be electric by 2025 and 50% by 2030, while General Motors announced 30 EV models and production capacity of 1 million units in North America by 2025, plus carbon neutrality in 2040.
In addition, Volkswagen, Ford, Honda, Volvo, and BMW recruited in August 2022 to the California regulations which call for significant cuts in carbon emissions in new cars sold through 2026.
This is all evidence of what is known as an "ambition loop", which is a positive feedback loop where governments, companies, and other actors work together and push each other to higher climate ambition – governments provide ambitious targets, policies, and timelines, which facilitates ambitious private sector action.
In addition, a group of large corporations including automakers recently launched the ZETA 2030 initiative to advocate the bringing forward of the deadline to the year 2030.
Considering the current global ambition loop for zero emission passenger cars, and the recent ambitious announcements from many major automakers, which were impossible just a few years ago, the reality of the 2035 deadline for gasoline cars starts to seem very feasible.
The 2035 Sweet Spot
Liane Randolph, chair of CARB, stated that 2035 was the "sweet spot" between their emissions targets, and the auto industry's ability to adapt.
In other words, the choice of the year 2035 was made by considering all factors, such as supply chains and production facilities, and although ambitious, is a realistic goal according to the California regulator.
Will The Charging Network be Ready for 2035?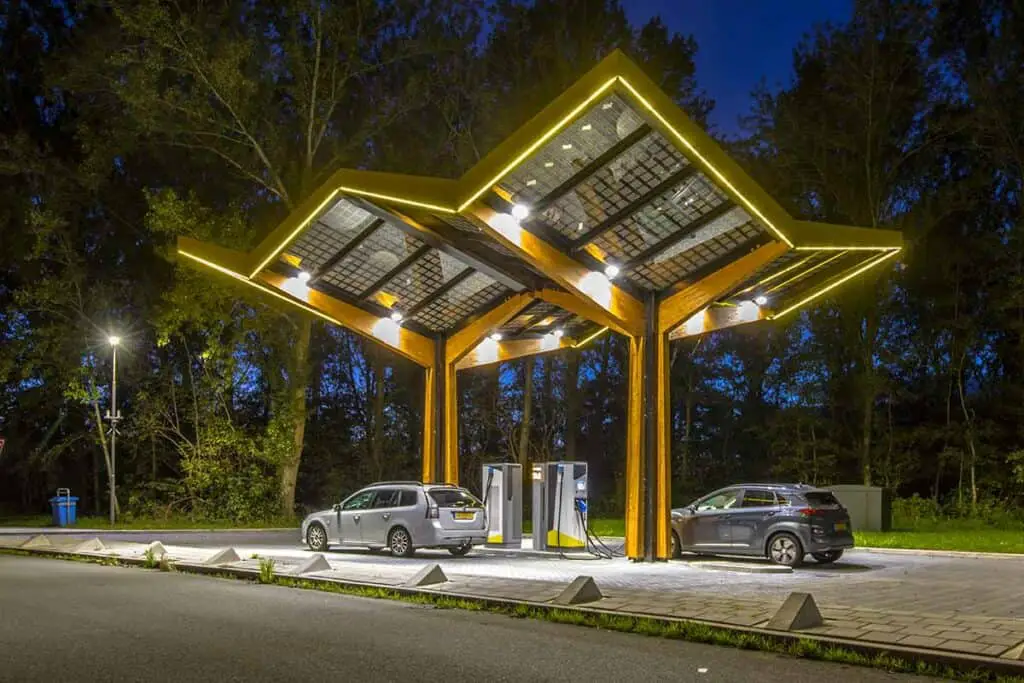 You might ask if it's realistic to kill off gasoline cars if the EV charging infrastructure isn't ready.
Worldwide, 500,000 public charging points were installed in 2021, more than the total stock of chargers in 2017, representing an average increase of 40%, and by 2030 the Net Zero scenario sees the installation of 18 million publicly available charging stations.
The U.S. is a slow horse in this race, having only increased 12% in slow chargers and 29% in fast chargers in 2021. However, in the same announcement the Biden administration made regarding the 2030 target, they also stated that work would begin on installing the first ever national network of EV charging stations.
In addition, In September of 2022, the U.S. Transportation Department (USDOT) approved the electric vehicle charging station plans for all 50 states, Washington and Puerto Rico, covering approximately 75,000 miles of highways.
The USDOT said that states now have access to over $1.5 billion to help build EV chargers. This is the first phase of funding from an infrastructure bill that will total $5 billion.
These funds come with conditions on how the charging network must be installed, to ensure its quality and reliability, and to inspire confidence in Americans:
Chargers must be DC Fast Chargers
One charging point every 50 miles along interstate highways
Located within one mile of the highway
Have four ports for simultaneous charging of four EVs
This budget will not be enough to build the full scale charging network that will be necessary to make the full switch to EVs, however, the idea behind it is that it triggers private investment which will have the capability to take it to scale.
Will Gas Cars Still be Available After 2035?
As we have discussed, there is certainly a lot of momentum behind the push to zero emission vehicles by 2035, but the question remains, how will pre existing gas cars be treated by the law from 2035 and beyond?
The truth is that even if the California ZEV Program standards were to be adopted by all U.S. states, nothing is currently specified about pre-existing gas cars, and so the assumption is that they will still circulate and be sold on the used car market.
After all, there will be millions of these vehicles in use and it's very hard to imagine that they would be abolished overnight.
However, it's also likely to be less convenient to own and drive a gas car by the time 2035 comes around when the charging infrastructure starts to be prioritized over the gas station network, and gas stations start to become unprofitable and begin closing up shop.
In short, there is currently no legislation or announcement regarding the fate of pre 2035 gas cars, so by omission, it should be possible for people to use, buy, and sell gasoline cars.
However, by the same rule of omission, the law does not guarantee the continued use of pre-2035 gas cars, so watch this space.
Conclusion
California paves the way for ever tougher tailpipe emissions standards and has led by example in being the first state to legislate that all new passenger cars from 2035 must be zero emission vehicles, and that new gas powered cars be banned from sale; causing a wave of adoption in the so called Section 177 states.
California wields huge influence over emissions standards in the auto industry, which may well end up adapting to California's standards nationwide.
Currently, about 30% of the U.S. population will be affected by the 2035 deadline. However, the rest of the United States has not adopted the California standards, and instead has stuck with the federal standards which do not currently propose such an ambitious target.
The Federal target is currently for net zero by 2050, and for 50% of all new passenger car sales to be zero emission vehicles by 2030.
Automakers all over the world and also some in the U.S. have made bold and ambitious announcements about electric cars, in an ever more favorable political environment, and EV sales are growing year on year at an accelerated pace.
The charging infrastructure is a critical factor in the speed of uptake, but this is also on an upward trajectory, with ambitious plans from the federal government.
The political situation can change, which could see California's right to set its own standards affected. In the same way, the political divide between the two main parties is also reflected in this issue, with mainly Democrat states taking up the 2035 deadline.
The truth is that it cannot be stated with absolute certainty that all cars will be electric by 2035, although it is a real possibility. And gas powered cars will still be on the roads for quite some time afterward.
References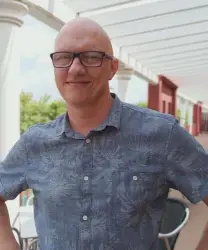 Latest posts by Jonathan Rice
(see all)