The short answer is yes, and certain states are trying to hurry this process along.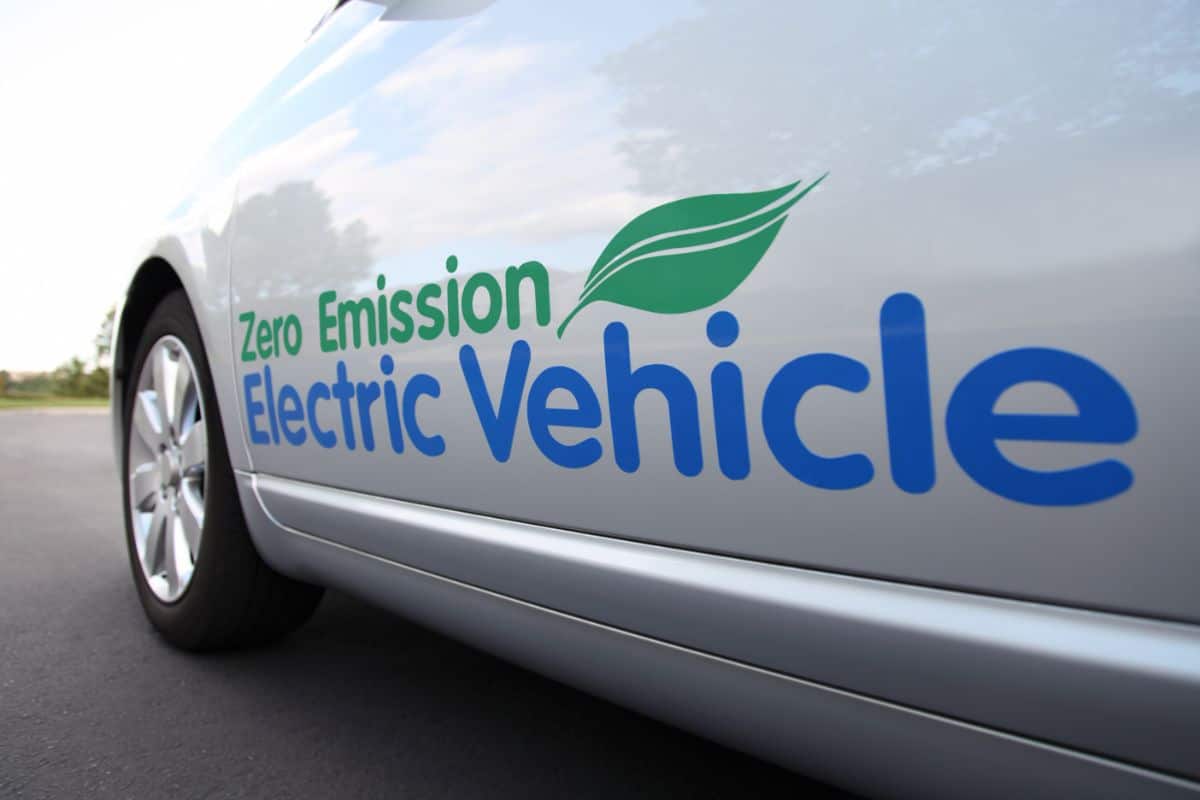 Electric cars are much better for the environment, as well as your wallet. This is very true with the cost of gas, and the cost of maintenance.
In this article, we are going to be answering your questions about electric car mandates, and when they may be coming into action. Let's get started.
Electric-Vehicle Mandates In Your State
The mandate means that the automotive industry will have to sell a certain amount of electric cars, rather than gas-powered cars.
In order to battle the high emissions, certain states have implemented an electric vehicle mandate.
This mandate quite simply is a mandate to make sure that automotive companies are selling more electric vehicles than they are selling regular vehicles.
This will come into force within the next fifteen years. Let's look at the states that have authorized this electric-vehicle mandate.
California, Colorado, Connecticut, Maine, Maryland, Massachusetts, New Jersey, New York, Oregon, Rhode Island, Vermont, and Washington have implemented this electric-vehicle mandate.
These states have taken the first steps to prevent as many gas-powered vehicles being sold and produced.
Large manufacturers will aim to supply more electric vehicles than gas vehicles by the year 2035.
Vermont, for one, plans to put 3.3 million electric cars on the road by the year 2025.
What Are Electric Vehicle Incentives?
Electric vehicle incentives are incentives that will contribute to the selling of electric vehicles, instead of gas cars.
Let's look at some states with electric vehicle incentives, and what they are offering.
Colorado Electric Car Incentives
Colorado is decreasing electric vehicle tax for four years, and increasing the availability of leasable electric vehicles.
They are also implementing upfront rebates for new electric cars, as well as used cars, with a maximum vehicle price of $50k.
New Jersey Electric Car Incentives
New Jersey is offering a sales tax exemption for electric vehicles in this state, due to their high price.
This tax exemption is $2,500 for regular electric vehicles, and almost $8,000 for more luxury and larger electric vehicles.
California Electric Car Incentives
California has implemented a $2,000 rebate on regular electric vehicles.
Massachusetts Electric Car Incentives
Massachusetts has also got some good incentives, offering a cash incentive for purchasing a new electric car.
This cash incentive is $2,500 for purchasing any new electric car, which is a great amount. This includes plug-in hybrid vehicles.
Connecticut Electric Car Incentives
There are incentives for buying an electric car in Connecticut, too.
This includes an incentive amount from $4,250 for buying a new battery electric car, or $2,250 for a hybrid electric vehicle.
Additionally, there is a $9,500 incentive for a fuel cell car. These are hydrogen-powered cars, and they are understandably more expensive than electric cars.
Oregon Electric Car Incentives
Oregon offers $2,500 for buying or leasing certain types of electric cars. If you are on less income, you can save $5,000 on a new or used electric car, too.
Delaware Electric Car Incentives
Delaware is offering a $2,500 rebate for buying an electric car that is worth less than $60,000. This is also offered for hybrid cars, at a $1,000 rebate offer.
New York Electric Car Incentives
New York is offering a $2,000 rebate for new electric or hybrid purchases or leases.
What Are Electric Vehicle Mandates?
An electric vehicle mandate is a way of trying to get automakers to stop producing gasoline cars, and to only produce electric vehicles.
This takes time, and there is a lengthy road map to do this.
The entire US government wants to end the production and purchase of gas-powered cars by 2035, with the intention to phase out gas vehicles.
This is necessary to lower emissions and aid the decrease of climate change in the world. This has also been done in the UK to solve the emissions crisis.
The US electric vehicle mandate also comes with the intention of increasing electric vehicle sales in the next couple of years.
When Will Electric Vehicles Be Mandatory?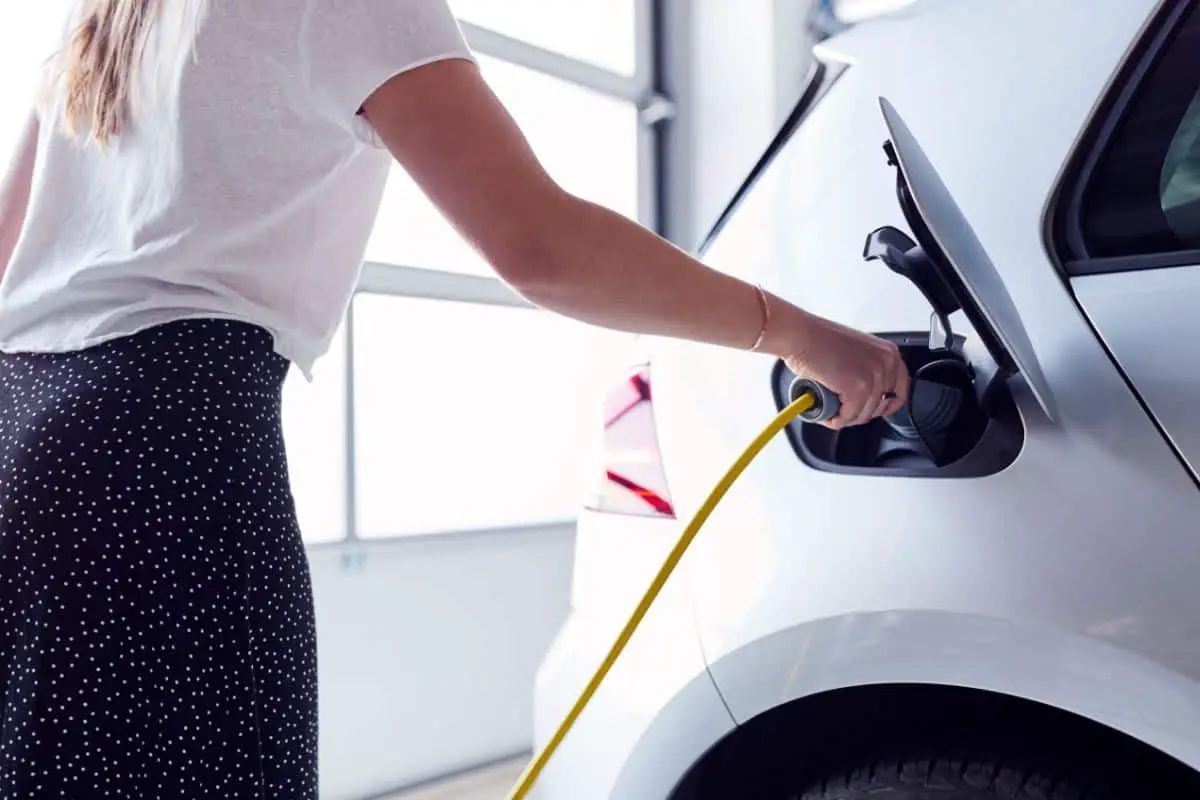 The US announced that from 2024, the aim to start phasing out gas-powered cars will be introduced.
This means that electric vehicles will one day be mandatory, and you cannot access gas vehicles. However, this will take a while, and will not be a law for many years.
The aim is for half of all car sales to be electric by 2030, and the manufacturing of gas cars will be banned by 2035.
This does not mean that the cars will be destroyed, but it means that no more traditional cars will be sold, with the hope that the gas cars will be completely eradicated in years after this.
The average lifespan of a gas car is around 10-15 years, so hopefully by 2050, there will not be many gas cars around.
When Will They Stop Making Regular Cars?
In the UN climate conference, over thirty countries decided to pledge to end the sales and production of gas and diesel cars by the year 2040.
They are aiming to stop the production and sale of gas powered cars by the year 2035. This will be happening in a lot of other countries, too.
Will Electric Car Incentives Change?
Although electric vehicle incentives are great and promote the purchase or lease of an electric car, there is the chance that they may change or be revised.
They are subject to change because of funding issues, and general state regulations.
Some states have pending legislation, meaning the incentives for the car may be affected in a few years.
The chance of you buying an electric car will probably depend on how good the incentives are in your state, until the prices have decreased, making them more attainable for most people.
It is unlikely that electric cars will become cheaper in the near future, mostly due to the costs of production and raw materials.
Although these issues are present, the incentives for electric cars are pretty good, and it is certain that some people will consider buying one in their state.
How Much Is An Electric Vehicle?
We all know that electric cars are pretty expensive, hence the reason there are incentives to buy one. They are cleaner for the planet, and cheaper to run, too.
For this reason, they are usually a lot more expensive to make, and it is more difficult to source the raw materials that are necessary to produce them.
So, let's look at how much electric cars are.
Let's remember that the prices will always change, and when you take away any incentive money, you can actually save a fair amount of money if you purchase an electric car.
We are including federal tax credits in these prices, but you are free to deduct the value of your state incentives if they are applicable to you.
The Nissan Leaf has been the cheapest electric vehicle on the market for some years. This is due to the price reduction, as well as the federal tax credit of $7,500.
With all of this in mind, the base model of the Nissan Leaf is $27,400. The Nissan Leaf e+ range also features a larger battery, meaning you have more mileage.
The Hyundai Kona electric is also priced relatively low, being $27,685. This car also features the most mileage on a single charge, especially for a vehicle of its size.
The mileage is 415 km on a single charge, which is amazing for the price of the car.
Additionally, from Hyundai, the Ioniq 5 has a price of $33,425, with a pretty good range of 350 km.
This is pretty expensive compared to other electric cars, but the Hyundai Ioniq range is newer, hence why there are no cheaper options for this model.
The Ford F-150 Lightning is another brand new electric car that will be very new to the electric car market.
Its starting price for a brand-new pro version of the car is $34,169.
This is with a standard battery, but it is an all-wheel drive car, meaning you will get better performance for your money in comparison to some other electric vehicles.
The Tesla Model 3 starts at $46,190, and this is partly because Tesla's are not eligible for the federal tax credit.
This is because they are seen as more luxurious electric cars, as some of their other base models start at over $65,000.
The Tesla Model 3 is the least expensive Tesla you can get, and Tesla's have remained completely electric, hence why their prices are pretty high.
The Kia EV6 is priced at $34,615, with a small battery but good range of over 230 miles.
This is not the best deal, but the cars are pretty reliable and brand new, meaning they will aim to last you at least twenty years, being an electric car.
Other honorable mentions are the brand-new electric Mini Cooper, costing $23,250 after tax credit.
This is the same for the Mazda MX-30, which costs $27,145 after tax credit.
Is There An Electric Vehicle Lane?
In certain states, there is the opportunity to use the high-occupancy lane as an electric car owner and driver.
These lanes are restricted lanes that are reserved for ride-sharing.
As an electric vehicle owner, you can use this lane, because you are not putting a drain on the emissions, and you are driving towards a greener planet and environment.
This is the case in California, and a lot of other states are starting to implement it, too.
Some lanes will only offer the use of eclectic vehicles in less congested areas and hours, whereas other places will allow electric cars to go in this lane whenever they like.
This is great, because most high occupancy lanes require a charge if there are less than two people in the car.
When driving an electric vehicle, you can go in the lane when it is just you driving.
How Much Is An Electric Vehicle Charger?
It is obvious that you will need to charge your electric vehicle, but how much does a charger cost, and how much will it cost for you to use it?
Electric tends to cost around 10c per kWh, and an electric car usually consumes up to 30 kWh to travel 100 miles.
This will mean that it will cost less than 5c for each mile. Overall, this will work out to be anywhere between $6-15 for a full charge!
This is amazing, and it is a lot cheaper than gas. This is the case of home electric chargers, and they cost anywhere between $1,000 and $1,500 to buy and be installed.
Although this is a pretty hefty price, think of the thousands of dollars you will save in the long run.
If you are using a public charging station for your car (a lot of people do this), certain places will let you charge for free.
You will often find these at grocery stores, or vehicle manufacturers.
Hyundai, Tesla, and Nissan have been known to offer free and public charging stations for electric cars of their brand.
If you do have to pay to charge your car in public, you will most likely pay as you go, but there is sometimes a subscription fee that you can use instead.
This means that you will pay a monthly subscription fee in order to use the charging stations wherever and whenever you need or like.
This usually costs somewhere between $30 and $40 a month, hence why it is actually a lot cheaper to charge your car at home.
Final Thoughts
Electric vehicles are definitely the way to go, but they have been expensive and inaccessible for a lot of people around the country.
This does not mean that they are not attainable, and this is due to electric vehicle mandates happening in a lot of states.
If you are interested in buying an electric vehicle, consider what state you live in, as well as how much money you may be able to save with your state's mandate.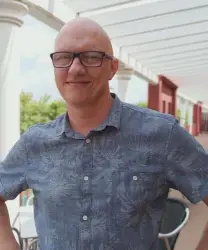 Latest posts by Jonathan Rice
(see all)