When registering an Oregon car in California, you will discover that the California DMV does not recognise out of state smog tests, and a new California smog certificate is required.
Therefore people naturally want to know if their Oregon car will pass the California smog test. As we will explain in this article, the answer is not the same for all cars.
In the case that the car is new, it must be certified California emissions compliant or it cannot be registered, and there will be no smog test.
If the car is not new, then it may or may not pass California smog, depending on how it was made, and how well it's running.
Read on to find out more..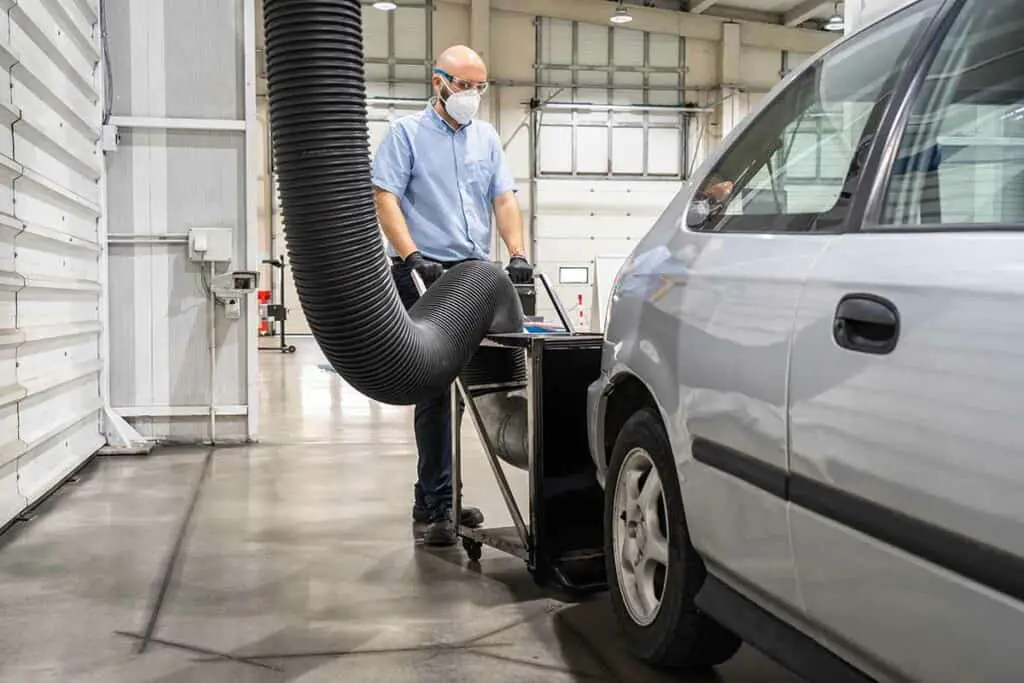 When Your Vehicle Will Pass and When it Won't
New out-of-state cars, trucks, or motorcycles can only be registered in California by current residents if they are certified as California smog compliant. If the car is new but not certified, it is impossible to register it in California.
If the car is not new, and also not certified, then the only way to know if it will pass is to take it to a testing station and run the test.
This is because even a non certified car may operate at acceptable levels of emissions, but this depends on factors like the condition and maintenance of the car, not just how it was built.
However, if you are moving from another state to California, with a new car registered in your previous state, you will be allowed to register it, even if it is not California smog compliant.
Bear in mind a smog test is still compulsory, because all new registrations in the state of California require it, so just because you are permitted to register your vehicle, a smog certificate is not a guarantee and depends on the specific emissions of your vehicle.
If a vehicle is not new, but is California certified, then it can be registered, but a California smog test certificate is still required as part of the registration process.
See the below flow chart which explains the situation for each of the four possible cases for your vehicle.
Start by identifying which of the four categories your car falls into.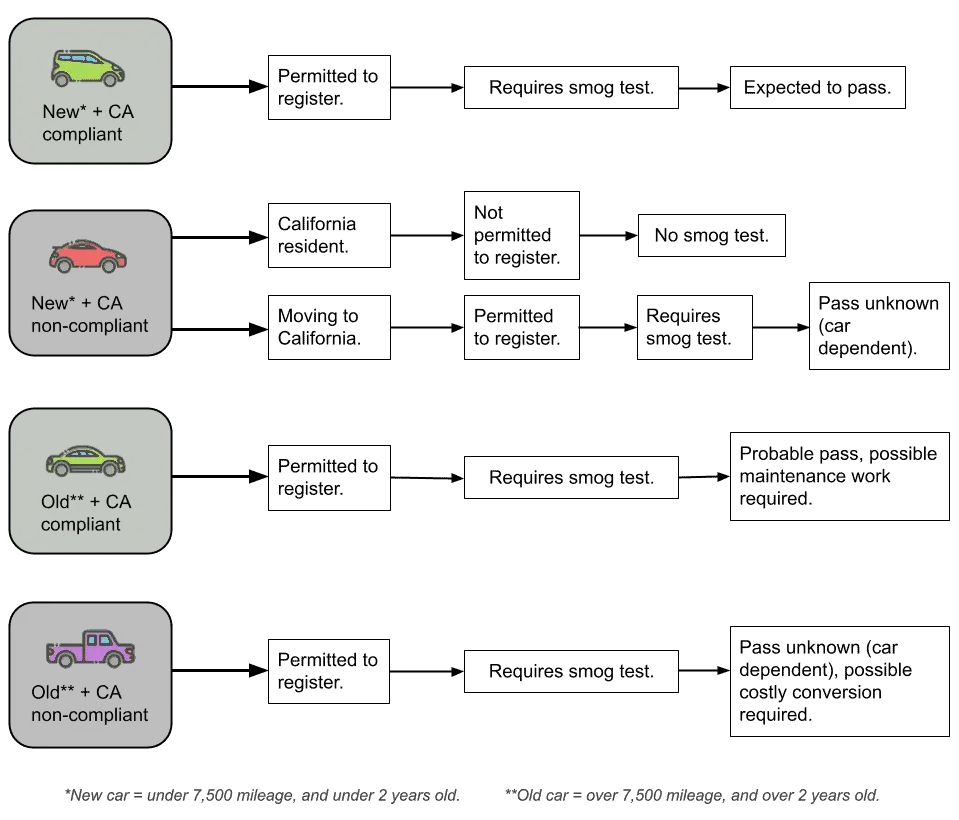 A smog certification is required to register the following vehicles:
All gas-powered vehicles from 1976, (except motorcycles)
Diesel-powered from 1998 with a gross vehicle weight rating (GVWR) under 14,001 pounds (including diesel hybrids).
Natural gas or propane-powered with a GVWR under 14,001 pounds.
What Counts as a New Vehicle?
Vehicles that are less than two years old and have less than 7,500 miles on the odometer.
How to Know What Regulations Your Vehicle Conforms To
Every car has an emission label which specifies either California compliance, or compliance with federal emissions standards. Federal compliance only means non-compliance in California.
Vehicles with California compliance are known as "50-state" vehicles, and those with federal compliance are known as "49-state". All cars, trucks, and motorcycles fall into either one category or the other.
The label, also known as a catalyst sticker, is located on the underside of the hood, on the airbox, or sometimes on the radiator support.
For motorbikes, the sticker can be found under the seat, on the frame, or in the glove compartment.
Often, the sticker is found to state both federal and California compliance, in which case, it is California compliant.
It's important to bear in mind that just because your vehicle wasn't sold in California, it doesn't mean it can't be California emissions compliant.
Understanding Your Emission Label / Catalyst Sticker
If your emission label reads "This vehicle conforms to California regulations" or if it states that the vehicle conforms to both U.S. EPA and California regulations, then the vehicle is California compliant and it can be registered in California whether new or old and should pass the smog test if the car is in good condition. (See image below).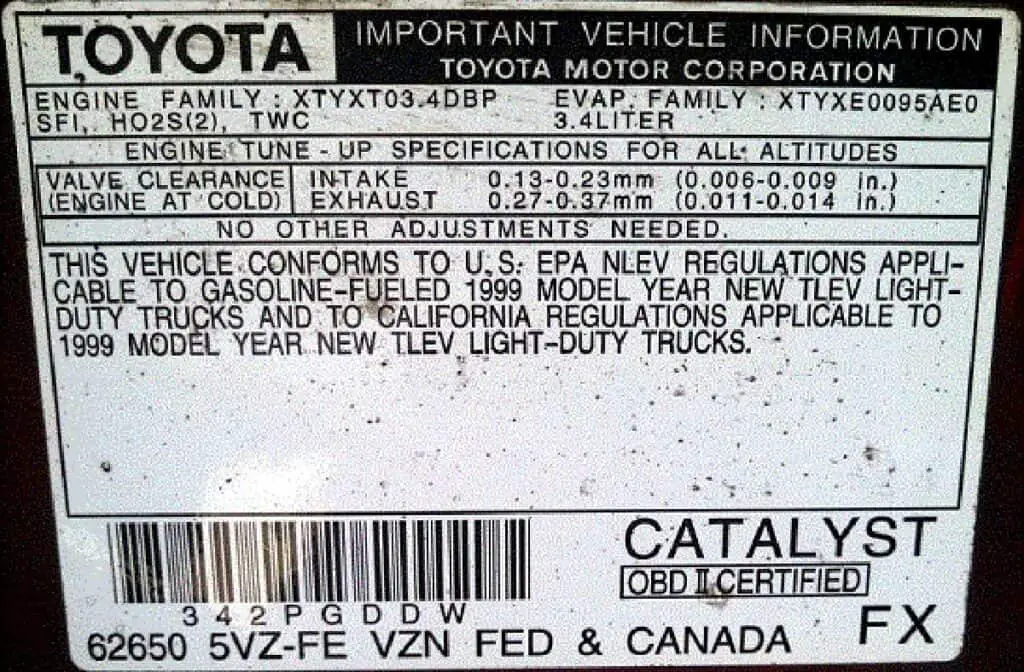 If your emission label reads "This vehicle conforms to U.S. EPA Regulations." only, or says "Not for sale in states with California emissions standards", then the vehicle is federal emissions compliant only, and cannot be registered in California if new, but can be registered if it is old and passes the California smog test. (See image below).
Sometimes the wording may be different, but the message will be clear.
Over the years, the format of the sticker has changed and you will now often find two rows, one showing the conformity to U.S. EPA, and another showing conformity to California.
If the California row contains no information, or is N/A, this means the vehicle does not conform to California smog. (See image below).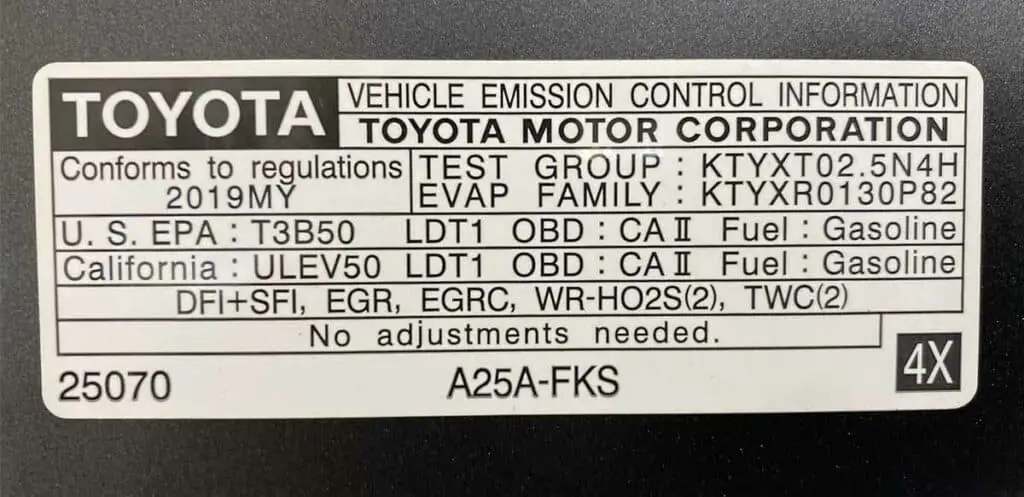 Oregon's Adoption of California Emissions Standards
Because of its adoption of California standards (California's Low Emission Vehicle (LEV) program), Oregon is known as one of the "Section 177" states, which means that automakers in these states must comply with these standards for sales of new cars.
Since Oregon has adopted California's emissions standards since 2005, there is a good chance that if the car in question was originally sold in Oregon, that it will be California compliant.
These Reasons Make Your Non-Compliant Car Exempt
If your out of state car is 49-state, then you may still be able to register it as a resident under the following circumstances:
Obtained as part of a divorce, inheritance, or legal separation settlement.
Purchased to replace your California registered vehicle that was stolen while you were using the vehicle out of state.
Purchased to replace your California registered vehicle that was destroyed or made inoperative beyond reasonable repair while you were using the vehicle out-of-state.
An emergency vehicle, pursuant to California Vehicle Code 27156.2 and 27156.3.
Registered by you in the state of your last active military service outside California.
A street motorcycle or motor-driven cycle year model 2005 and older, with an engine less than 50 cubic centimeters (cc) displacement. Beginning January 1, 2006, street motorcycles and motor-driven cycles year model 2006 and newer, with engines less than 50 cc displacement, require an emission label certifying them to meet U.S. Environmental Protection Agency emission regulations, and may be registered regardless of mileage.
A Pre-Inspection Will Tell You
In the case that your car falls into the category of being old and 49-state compliant, a very useful option is to get a pre-inspection.
A pre-inspection, or pre-test, is one that is not officially recorded on your registration application with the DMV, but that is performed by an authorized station.
In this way, you can identify any emissions related problems prior to getting an official smog test. Or you can decide whether or not it's even worth applying for registration of the vehicle.
Bear in mind that a smog pre-test does not mean that you will be issued with a smog certificate if you pass.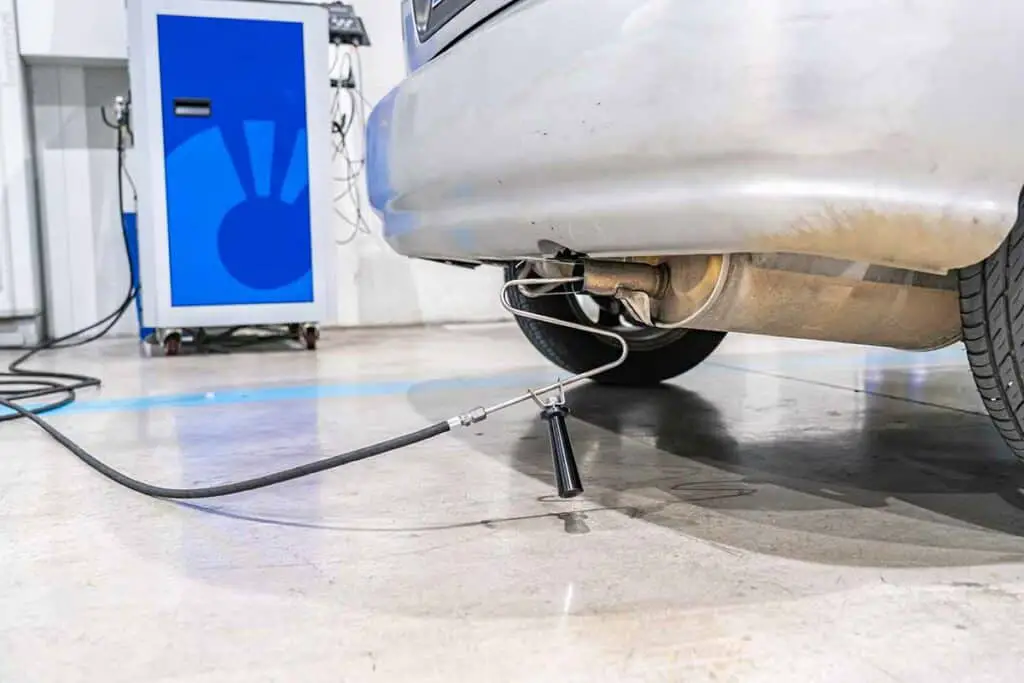 What Type of Smog Test Station Can Inspect My Out-Of-State Vehicle?
You can get your smog test done at any type of smog station, smog test only center, smog check and repair center, or any STAR certified smog station).
What to do if You Fail the Smog Test?
If you apply for registration but you fail the smog test, you have two options: either carry out the appropriate repairs or modifications to the car to make it compliant or give up on the registration.
Don't panic if you fail the test because the test center will give you a detailed breakdown of the reasons the car didn't pass. The same test center may be able to make the necessary repairs and prepare your vehicle for a re-test.
In the meantime, the California DMV will issue you a temporary operating permit.
However, the repairs or modifications may be very expensive, in which case many people decide they're not worth carrying out and sell the vehicle instead.
Conclusion
This question can certainly cause a lot of confusion. Let's summarize the main points:
A new Oregon car (or any new out-of-state car) can only be registered in California by a resident of California if it has been built California smog compliant (so called "50-state"). In this case, the car should pass the smog test because it's new and is California smog compliant.
No new Oregon or out-of-state car that is only Federal emissions compliant will be allowed to be registered by a resident, therefore it will not even get a smog test.
However, if you are moving from another state to California, and you are bringing a new non compliant car (so called "49-state" car) that was previously registered in your former state, then you will be allowed to register it, on the condition that it passes smog.
Besides these well defined cases, you may find that the situation with regards to your specific car is ambiguous and can only be known by actually carrying out the smog test.
You may find that you pass the smog test without problems, or you may find that some work is required on your car.
We hope this article has helped to clarify the situation regarding your Oregon or other out-of-state car.
Buying a Vehicle From Out of State (DMV)
How to Register a Vehicle From Out of State (DMV)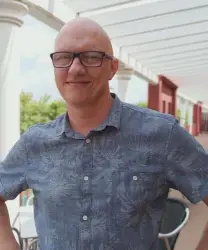 Latest posts by Jonathan Rice
(see all)