Cleaning your Tesla seats is a crucial part of your car maintenance routine, especially if you want your car to remain in good condition. Still, when it comes to their vegan leather seats, some Tesla owners don't know how to clean them safely. In fact, Tesla's vegan leather seats are waterproof and easy to clean, but it's important to choose the right products.
The best cleaner for Tesla seats is the Car Guys Super Cleaner. This cleaner cleans many different types of fabric, including vegan leather, safely without staining your seats. It has no harsh chemicals and is quick and easy to use.
Let's talk more about this cleaner and examine some top alternatives as well.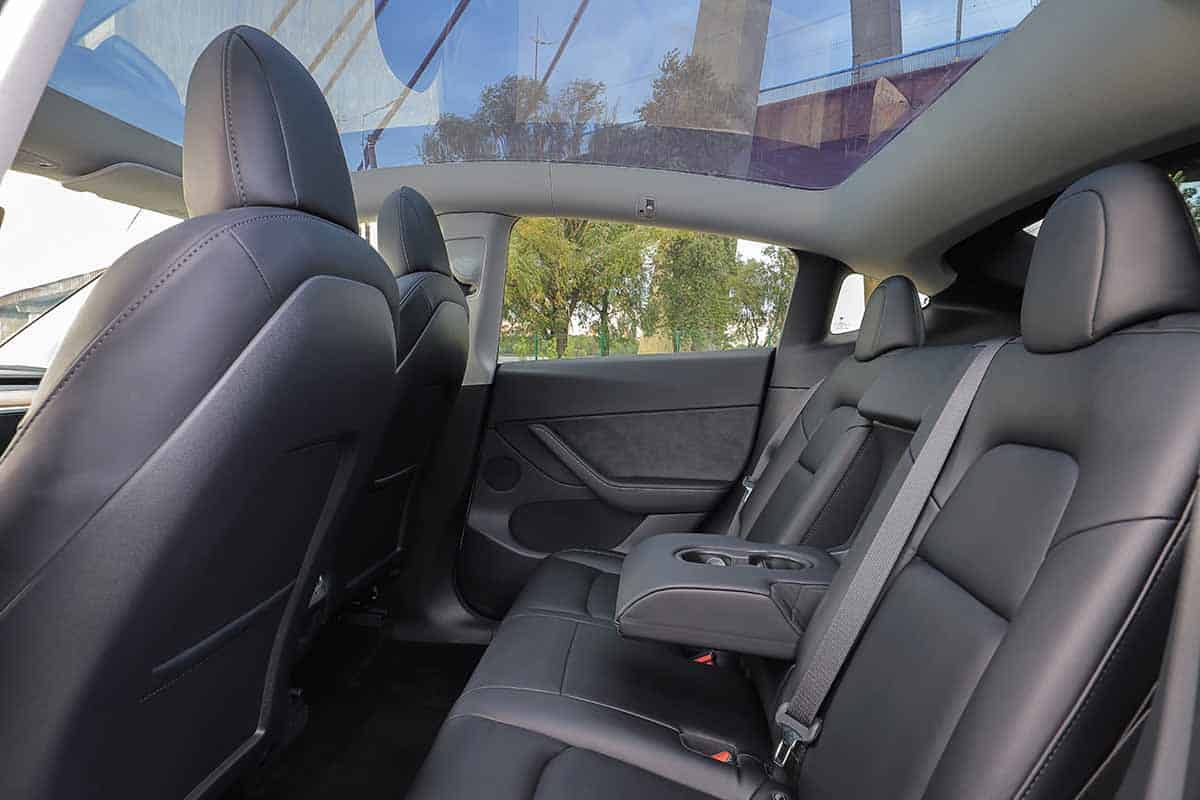 If you need something gentle enough to clean your Tesla car seats, then we recommend the Car Guys Super cleaner. This spray comes ready to use with no diluting necessary. You also get a microfiber towel included with this cleaner. So, you can use it as soon as it arrives.
The Car Guys Super cleaner is a rare cleaner that works safely with real leather and vegan leather. Whether you have vegan leather seats or an older Tesla model with real leather, this cleaner can get even the dullest white seats looking new again. You can also use this cleaner on all the other interior surfaces, making it a great all-around Tesla cleaner.
One thing you need to know before choosing this cleaner is that you should not use it on glass or touch screens. This cleaner can cause those surfaces to smear or have a film on them. It may also make touch screens less effective over time. So, ensure you only use it on other surfaces in your Tesla.
Application of this super cleaner is easy, just spray on and wipe with the included microfiber towel. Since it has no harmful ingredients or detergents, you do not need to rinse this cleaner after you finish. Simply spray it on, wipe it off, and you're good to go.
Pros:
Works on real and vegan leather
Cleans almost the entire Tesla interior safely
Will not cause discoloration
Comes with a microfiber cloth included
Available in 18-ounce (0.53 liters) bottles and gallon (128 ounces) refills
Cons:
Not for use on glass or touch screens
Expensive compared to some other cleaners
If you're on a budget but need a good cleaner, we recommend the Chemical Guys colorless and odorless leather cleaner. This option is cheaper than the previous spray, and while it says leather cleaner, you are safe to use it for vegan leather as well.
Compared to similar cleaners, this leather cleaner is very gentle on your seats and won't stain.
The Chemical Guys leather cleaner is odorless, meaning it won't leave any cleaning smell behind like some other leather cleaners tend to. This cleaner is also pH balanced. So, you don't need to worry about it damaging your seats or other interior materials that you clean with it.
When you use this cleaner, you only need to spray it onto your seat and wipe it off with a clean, dry soft cloth. A microfiber towel would work best, but any gentle towel will do. There is no need to rinse the seat after you clean it, as the leather cleaner comes off and does not linger on the fabric.
This leather cleaner is a great option if you want to save some money but still use a reliable cleaner that won't harm your Tesla seats. You can buy this in a 16-ounce (0.47 liters) bottle or one gallon (128 ounces) tub.
So, if you plan to use this regularly, you can purchase a gallon that will serve you for a while. If you buy the gallon, you can either fill an empty spray bottle or dip a clean cloth into the cleaner and apply it that way.
Pros:
Cleans leather, vegan leather, and many other materials
Inexpensive
pH balanced for safe use on delicate surfaces
Available in 16-ounce (0.47 liters) and one-gallon size options
Cons:
This cleaner is not vegan
Requires a scrub brush to help lift tough stains
If you need a cleaner that can do more than just clean your Tesla seats, then Dr. Bronner's Pure-Castile liquid soap is a great option. This soap is vegan, detergent-free, and even comes in a recycled bottle. So, you can minimize your environmental impact while using the product for more than just cleaning your Tesla seats.
There are some great brands of cleaners out there that you can use for your seats, but this non-detergent soap is inexpensive and so gentle you could almost think you could use it on a baby. It leaves no scent behind and focuses on lifting stains and washing them away without leaving behind any residue.
The problem with using ordinary soap to clean your Tesla seats is that they will lather and foam, becoming difficult to remove. This soap doesn't lather as it has no detergent in it. It will wipe off easily with a microfiber cloth instead of sticking to the fabric.
The Tesla owner's manual recommends cleaning Tesla seats with a detergent-free mild soap like this one. It is very important to dilute this concentrated soap before using it to prevent overuse. This also means you get more out of a bottle of this soap compared to non-concentrated.
How To Use Dr. Bronner's Pure-Castile Liquid Soap:
Dilute the soap: Mix ¼ cup of liquid with one quart of warm water and mix.
Add mixture to a spray bottle or a clean, soft cloth for application.
Wipe soap mixture into the seat gently using a circular motion.
Once the entire seat is clean, wipe off the remaining mixture with a microfiber cloth.
Repeat as needed, and consider doing this regularly as part of your cleaning routine.
Pros:
Inexpensive
Can use it around your home
Gentle
Vegan
Recommended way to clean seats in owner's manual
Cons:
Needs to be diluted
Not properly diluting can cause staining and other issues
It is a good idea to keep something in your Tesla that allows you to quickly and easily clean up any spills, and Pampers Sensitive baby wipes are the best way to do that. Whether you spill some coffee while on the go or your little one drops their snack, spills can happen quickly, and you may not always have the time to pull out the cleaner right away.
These baby wipes, much like the non-detergent soap we've just reviewed, offer a gentle option that is alcohol, paraben, and perfume free. In fact, baby wipes are great for cleaning the entire interior of your Tesla, especially when traveling. If you need a spot cleaner or a quick interior cleaner, baby wipes are a quick, convenient option.
The most effective way to clean up spills and other messes on your Tesla seats is to wipe it up immediately. While you shouldn't try to wipe up your spills while you drive, having baby wipes in the car can help you quickly clean up messes no matter where your next stop is.
If you already have a different brand of baby wipes at home, you may be able to use those for your Tesla as well. Not every wet wipe is safe for your Tesla seats. So, make sure you use baby wipes or wet wipes with no harmful ingredients. You should avoid wipes with alcohol, perfumes, parabens, and other ingredients that can ruin your seats over time.
Cleaning up spills as soon as they happen is especially important for the trademark white Tesla seats. All of Tesla's white seats are made of vegan leather. This means that they do not absorb cleaners as typical leather does. So, you need to be careful to use cleaners that aren't harmful and clean up messes quickly to prevent color diffusion.
Pros:
Cheap
Easy to find
Convenient to store in your vehicle
Best for quick cleanups
Cons:
Need a towel or napkin to absorb liquid spills first
Not as thorough as some other options here
Best Practices For Cleaning Tesla Vegan Leather Seats
If you want to keep your vegan leather seats in top condition and preserve their as-new appearance, wipe them regularly with a damp cloth and non-detergent soap.
Regular cleaning this way will help to prevent dirt build-up and staining. Wipe spills as soon as they occur, and for stubborn stains, you may want to use a product as per the recommendations in this article.
Do not use detergent products, as these may contain harsh chemicals.
It is advisable, with any product, to test it first on an inconspicuous area of your seats to ensure there are no problems before continuing to widespread use.
Final Thoughts
Whether you want to clean your seats to keep your Tesla from getting dirty or are looking to sell, these are some great cleaning products for you to get those seats spick and span in no time.
I strongly recommend our best overall pick: Car Guys Super Cleaner
If you're looking to sell your Tesla, check out our article "Best Way to Sell Your Used Tesla." In it, we have some great tips to get the best possible deal for your used Tesla.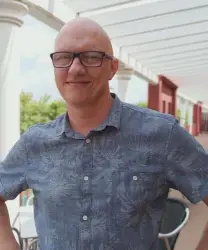 Latest posts by Jonathan Rice
(see all)