Tesla's reputation for innovation in the electric vehicle industry is unparalleled. The auto manufacturer (led by current Tesla CEO Elon Musk) has continuously pioneered features to improve their customer's driving experience. One of the many areas where Tesla excels is sound.
The Tesla standard feature Model Y sound system is one of the best available. Its 14 speakers, with a combined output of 605 watts, produce an immersive sound you can configure on the Model Y touchscreen. However, the system may also experience outside noise interference and occasional connectivity issues.
Let's dive into the pros and cons of the Tesla Model Y sound system below.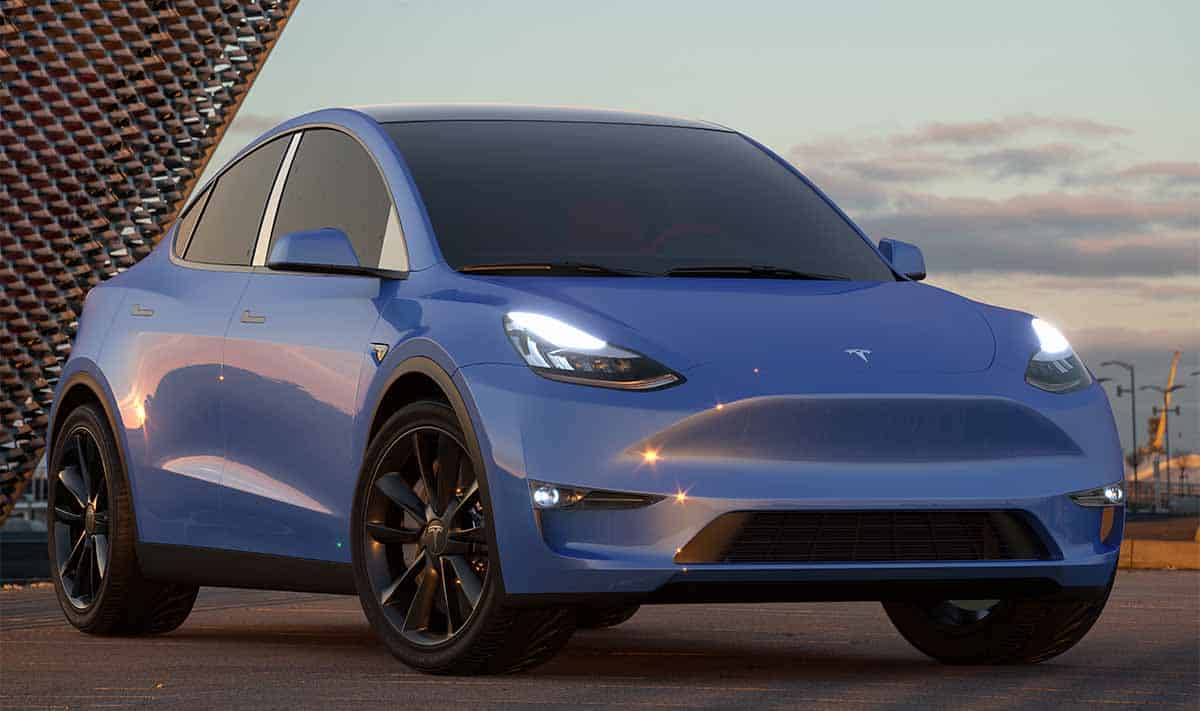 Pros of the Tesla Model Y Sound System
The 605-watt sound system provides an immersive sound experience for your electric SUV.
Drivers can adjust the sound output according to their preferences via the touchscreen.
The sound system in the cheaper Model Y is better than the systems in costlier Models S/X.
You can play a wide range of music in the Model Y.
Tesla constantly improves the Model Y sound system.
You can upgrade the system using aftermarket standard equipment.
The "Caraoke" function provides plenty of fun for you and your passengers.
Cons of the Tesla Model Y Sound System
External noise affects the listening experience.
Some features in the pricier Models S/X might not be available in the Model Y.
The system sometimes suffers from connectivity issues.
Aftermarket upgrades might increase your insurance.
Why the Tesla Model Y Sound System Is So Good
The Tesla Model Y falls between Models 3 and S in the price category. You can arguably get better value for money by purchasing a Model Y than the versions before and after it. For starters, Model Y:
Is roomier than Models 3 and S.
Model Y Long Range has third-row seats to carry seven passengers.
Has towing ability.
Has a decent range.
Has All Wheel Drive.
Features a phenomenal sound system.
Coming as standard with both the Tesla Model Y Long Range and the Model Y Performance, let's break down why Model Y's premium sound system is one of its standout features and has received widespread praise in recent years.
Immersive 605-Watt Sound System
The Tesla Model Y sound system comprises 13 speakers and a subwoofer, with a combined output of 605 watts. Five mid-range speakers, two tweeters, and two woofers strategically occupy the area near the front seats. Meanwhile, near the rear seats are four speakers, and the subwoofer resides in the boot. The speakers are designed and positioned to create an immersive effect inside the cabin.
The precise interior layout is as follows:
Front cowl (between windscreen and dashboard): 3×4″ 33W mid-range speakers,
Front doors: 2×8″ 80W woofers,
Front door triangles: 2×1″ 25W tweeters,
A-Pillars: 2×2.5″ 2W mid-range speakers,
Rear doors: 2×4″ 33W mid-range speakers,
Rear boot lid: 2×4″ 33W mid-range speaker,
Boot: 160W subwoofer.
Given that the people in charge of Tesla's sound systems are former engineers from Bang & Olufsen (a Danish electronics company that manufactures high-end sound equipment), it makes sense why they'd opt for this particular configuration.
Bang & Olufsen sound systems come as expensive optional extras in other vehicles, whereas the Tesla Model Y electric cars offer a similar experience as part of their standard features.
The speakers, supported by two amplifiers, produce flawless sounds that underline their quality. You are unlikely to max out the 605-watt system, but the speakers would hold up well even if you did.
The only area you might find lacking with this audio setup could be the slightly low bass which although definitely punchy, when compared with the
The sound quality of Tesla speakers can stay consistent for years, even with constant use. Tesla gives away little about the particulars of its premium sound systems, but it seems they've put considerable effort into emphasizing quality and durability.
Easy To Configure via the Touchscreen
The Tesla Model Y allows for customization of the sound system via the touchscreen — specifically, the 'Audio Settings' option — to allow you to tailor your audio experience to your preferences.
You can play with the equalizer as you wish, but I suggest letting the music play with the pre-installed settings. Given the caliber of sound engineering, you don't have to do too much after spending a considerable fortune on the Model Y.
I should add that fiddling with the sound settings while driving is unsafe unless you've activated autopilot. When driving the car, use the scroll wheel on the steering wheel to pause/play music, toggle volume, or move between songs. After stopping or engaging autopilot, you can safely configure the system to your needs.
Can Play a Wide Range of Music
The Tesla Model Y sound system can play music via Bluetooth or from a USB device containing high-quality tracks. The infotainment system also includes music apps like Spotify and Tidal.
Bluetooth is the easiest way to play music in the Model Y. After connecting your device the first time, it pairs with the system automatically immediately after you enter the vehicle.
For safety reasons, you shouldn't use your phone or the touchscreen to change music while driving. If you can't toggle the music using the scroll wheel, continue until you've stopped and it's safe to switch the music.
However, you must pay for Tesla Premium Connectivity or connect your Tesla to a mobile hotspot to use music streaming apps like Spotify. Without an internet connection, you can only play downloaded music on apps like Tidal, your phone, or a USB drive. You can also listen to music via the radio app.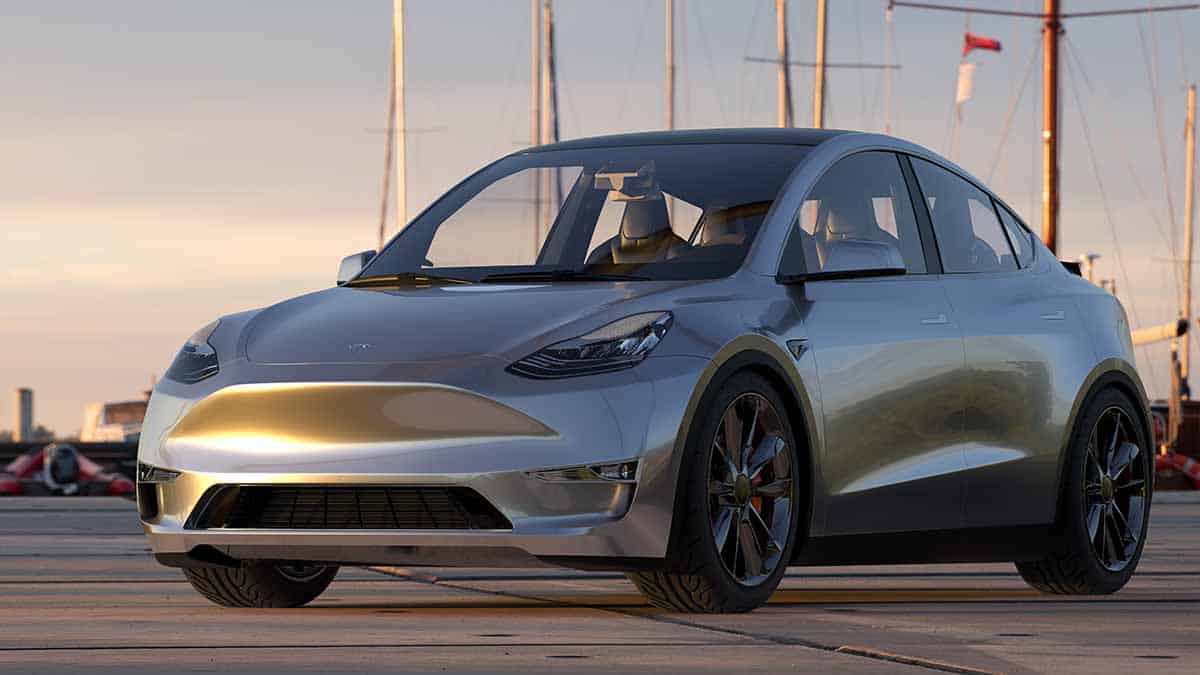 Tesla Model Y's Music System Is Better Than the Tesla Model X or S's
Generally, vehicle features improve as you move up the range. For example, you expect Model X and Model S to have better features than Model Y. In some ways, the costlier models outshine Model Y. Still, the sound system in Model Y eclipses the systems in Models S and X.
Experts comparing the models have found that, despite lacking some features, the cheaper Teslas have better soundsystems than the costlier ones by some margin. The exact reason behind this is unclear.
Nevertheless, if you read reviews online, it seems that the Tesla community agrees the Model 3/Y sound systems are superior to the Model S/X sound systems. Therefore, if a vehicle's sound system matters to you more than other EV features, you might be better off getting the cheaper Teslas.
Tesla Constantly Improves the System
Tesla constantly improves its vehicles through software updates, and the Model Y is no exception. For instance, Tesla integrated the streaming service Tidal into its system in late 2021. The integration happened after Jack Dorsey, the former CEO of Twitter and friend of Elon Musk, acquired Tidal.
Update 2021.40 installed Tidal on Tesla Model Y infotainment screens. A rumored update to Tesla sound systems involves the integration of Dolby Atmos. Dolby's surround system software would improve the sound quality in the Tesla Model Y. By incorporating Dolby Atmos, Tesla would follow the lead of other manufacturers like Lucid and Volvo.
Another reported update involves the introduction of Apple Music in Teslas. The vehicle manufacturer has teased the integration of Amazon and Apple music for a while, and it seems like Apple Music (and possibly the likes of Apple Carplay) will appear first on Tesla software.
Through updates, Tesla constantly improves the Model Y's music system. If true, the rumored improvements would enhance sound quality and introduce another app with downloadable content.
One common complaint with Spotify is its limited download option — i.e., you can't download individual songs on the service. To listen to songs that aren't in an album or a playlist, you must stream them. Network connectivity can be unreliable, so if you encountered data problems in your vehicle while streaming on Spotify, you'd have to endure a silent ride quality for a while.
The introduction of Tidal solved this problem, as you can download single tracks on the platform. By introducing Apple Music, which also allows individual music upgrades, Tesla makes it easier for Apple Music subscribers to use its music system.
Tesla constantly adapts to the needs of the consumer. The music system in the Tesla Model Y is superb and bound to improve over time.
Allows for Aftermarket Upgrades
Most people would be more than comfortable with the Model Y music system designed by Tesla engineers. However, some may want to take advantage of aftermarket sound system upgrades.
For example, you can replace the speakers and subwoofers in a Model Y, but I suggest you retain the stock amplifiers. Installing aftermarket amplifiers risks damaging your sound system or reducing battery performance. [Speaking of batteries, find out everything about the longevity of Tesla batteries here.] You might also risk voiding related warranties.
Replacing Tesla speakers isn't a DIY operation, though. You'll have to pay a sound expert knowledgeable in the workings of EVs to tinker with the sound system in your Model Y.
Has a Karaoke Function
Karaoke lovers will enjoy the 'Caraoke' system on the Tesla Model Y (though I should note the program is also available in other Teslas manufactured after 2018).
Caraoke has limited music you can sing along to as long as the Tesla is connected to the internet, making it a good alternative to music apps.
On the negative side, the Caraoke app obscures some areas of the infotainment screen, including the navigation app. The vehicle will display the next turn in Models Y/3, but using the Caraoke app when driving is risky. Caraoke is more suited to passenger use than driver entertainment.
Tesla has yet to roll out Caraoke microphones in the United States. They're a hot commodity in China, where karaoke has grown in popularity, and Tesla introduced the item in early 2022.
Drawbacks of the Tesla Model Y Sound System
As you can see above, the sound system in a Tesla Model Y is brilliant. However, as with all good things, it suffers from some drawbacks.
Outside Noise Interference
The main flaw of Tesla's Model Y sound system has nothing to do with its components and all to do with its design — specifically, its propensity to allow in outside noise. When driving a model Y, you often have to increase the sound system's volume to drown out the road and wind noise.
The issue is more noticeable in earlier Model Y versions with single-pane windows. Tesla's adoption of double-pane windows in newer Tesla models has reduced the influx of external noises into the cabin, but not by much.
Tesla labeled double-pane glass as the "secret to a quiet cabin" — an impenetrable shield against noise pollution. Double-pane windows comprise two layers of glass bonded together over a noise-dampening layer.
You can watch Tesla's promotional video on these windows below:
YouTuber EveryAmp tested whether double-pane windows reduce the amount of external noise penetrating a Tesla. He discovered that Model Y cabins shielded by double-pane windows were quieter than those with single-pane windows.
However, he concluded that though sound analysis shows a difference between the two vehicles, the difference is negligible. In other words, a person driving both vehicles is unlikely to spot the variance in external noise.
You can find out more about EveryAmp's experiment in the video below:
Therefore, for all that noise (pun intended) Tesla makes about the noise-dampening properties of its double-pane windows, they aren't that effective in reality.
Might Lack Features in Pricier Models
Despite lacking some features present in Models S/X, the Model Y music system is still excellent. Still, the pricier models have extra features to make their music systems superior to Model Y's.
Tesla will likely continue favoring the systems in pricier models to justify the higher starting price. You should therefore expect the Model Y and Model 3 sound systems to miss out on future music system updates or new features.
Occasionally Suffers From Connectivity Issues
When streaming music, the Tesla Model Y occasionally suffers from connectivity issues. In areas without internet coverage, the Model Y as well as all other Tesla music systems, can't stream music. To make this a non-issue, you must download music onto your phone or Tesla's infotainment system before you drive.
Conclusion
The music system in a Tesla Model Y is exceptional. In terms of pure sound quality, it is Tesla's best sound system (Incidentally, this audio system is also shared with some Model 3s).
Its speakers and subwoofer produce crisp and quality sound for an almost premium audio system experience. Furthermore, their placement in the vehicle's interior space enhances the immersive nature of the sound.
You can customize the output to your liking via the infotainment touch screen. However, I suggest using the settings programmed by Tesla sound engineers. You can play music from various sources, including:
Your phone via Bluetooth
The radio
The system's music apps
A USB device
Unfortunately, external noise might affect your music enjoyment. Luckily, you can remedy this by cranking the audio up a notch.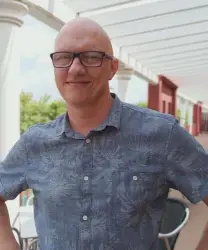 Latest posts by Jonathan Rice
(see all)