The Ford Bronco is an attractive vintage-style SUV that is super popular. They are pretty luxurious, and they have been around for over fifty years.
With a car model that has been around for such a long time, it isn't much of a surprise that they haven't made the jump to become electrical vehicles as of yet.
They were one of the first sport utility vehicles made by Ford, going through years of redesign and, after twenty-five years of nothing, the Ford Bronco is finally back in production!
They have been selling well since 2021, but- as mentioned- they are not electric or hybrid. However, there are plans to make them hybrid by the year 2024.
In this article, we are going to be finding out all about the Ford Bronco, and diving further into these hybrid plans as well as looking at whether there is a chance that an electric version of the vehicle could be coming to the market.
Let's get started.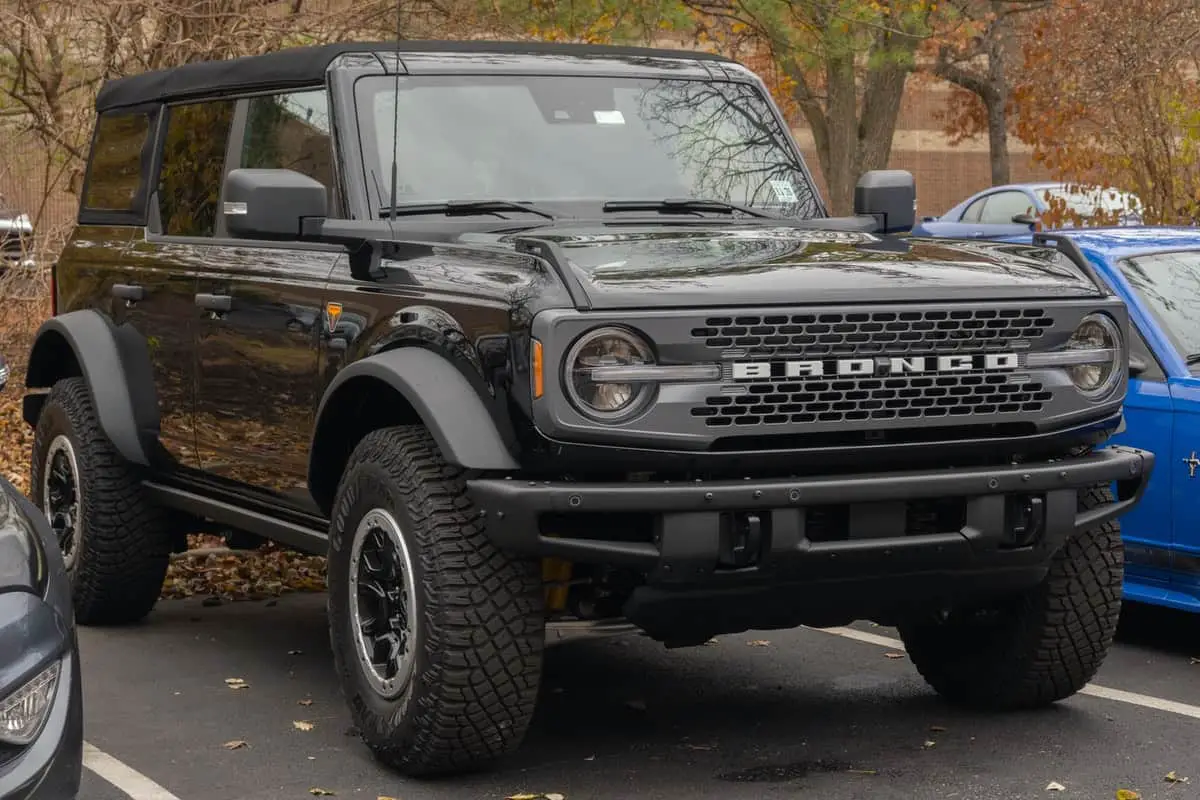 What Is The Ford Bronco?
The Ford Bronco is a sport utility vehicle first produced in 1965. They are still made to this day, and the sixth generation is currently being made.
It was originally developed and drawn up as a compact off-road vehicle with its own Chassis, competing against similar compact SUVs such as the Jeep CJ-5.
The SUV was only a two-door car up until the late 90s because there was little demand for a two-door SUV. During this time, production of the Bronco stopped.
Instead, they replaced the Bronco with a four-door Ford Expedition, as well as the Ford Excursion.
These were produced for twenty-five years, and the Ford Bronco ceased production.
The Ford Bronco was brought back in 2021 as a mid-sized SUV with two doors. It is now in direct competition with the Jeep Wrangler.
So, after twenty-five years, the Ford Bronco is back, with a two-door option, as well as a four-door option, as well as convertible options of both.
The style is based on the original design, but with lots of new and fresh features.
The doors are also easily removable, making it great for off-roading, fishing, or hiking.
It is now practical to be used as a sports utility vehicle, with a powerful eco-engine, and a powerful transmission system.
The Bronco Raptor is a new version that is being released in 2023, with an even more powerful engine, a dual exhaust, and the capability to tow over 4,500 lbs.
How Popular Is The Ford Bronco?
When the Ford Bronco was sold before 1996, its sales were booming. From 1996, the Ford Bronco sold at least 13,000 cars a year, often reaching numbers of 20,000.
This was only for the first generation car, and the second generation sold over 180,000 in just two years.
The third generation sold at least 40,000 a year from 1980 to 1986, and the fourth generation was even more successful.
The fifth generation dipped in sales, with an average of 32,000 being sold a year. After 1996, it was discontinued.
However, after twenty-five years, it was brought back. After a long time, there were 35,000 sales of the sixth generation Ford Bronco in 2021.
How Much Is The Ford Bronco?
The 2022 Ford Bronco SUV has a starting price of $30,000 which is a pretty good price for such a popular car.
The sports version is cheaper, priced at $28,000. Back in the 90s, the car cost somewhere between $12,000 and $16,000.
The first generation Ford Bronco is seen as a collector's item, with modest production numbers and great resilience.
For this reason, there are no longer many originals around.
Getting your hands on a first generation Ford Bronco will cost you over $70,000. It has been known for some to sell for over $200,000.
Is The Ford Bronco Electric?
The Ford Bronco has only just started being made again after twenty-five years.
The new Ford Broncos (and the older ones) are not electric or hybrid. This is a shame, but since it has been so long, you can see why they are not.
After such a long hiatus, the Ford Bronco needed to reel people back in, and an electric version may not have been the way to do this.
However, North America's Product Communications Director Mike Levine has implied that the Ford Bronco will have an electric or hybrid version, as did the Ford CEO, Jim Farley.
An electric or hybrid off-road Ford Bronco would be extremely popular and smooth, and it would be a shift in the dialogue of off-road vehicles in our current time.
The Ford Mustang and Lightning have already been turned electric, and there is no reason why the Bronco could be, too.
Ford already produces some electric and hybrid cars, and there are options to borrow electric batteries from other models of their electric cars.
The Ford Bronco will likely be made into a hybrid version, sharing the electrical components of the F-150 and Explorer hybrids that are currently on the market.
What Will The Ford Hybrid Be Like?
It is suggested that the Ford Bronco Sport Hybrid/regular Hybrid will have the Ford Escape Hybrid's powertrain, giving a soft and smooth ride.
This is a 2.5L gas engine with an eCVT. There are also plans to improve the MPG for the Bronco.
At the moment, the MPG is around 23 for a Bronco, which is not very efficient. They are aiming to change the MPG to at least 40-45 MPG on the hybrid Bronco.
It is also expected for the hybrid Bronco to have a new trim, with several options, one of them being Badlands.
It is estimated that the hybrid Bronco will be released in 2024, because this is enough time for competitors to get ready for their releases, too.
The main competitor will be the hybrid Jeep Wrangler and the hybrid Land Rover Defender.
The Ford Bronco Sport has proven to be more popular than the regular Bronco, so the hybrid may be a sportier, faster version, too.
Final Thoughts
Whilst there is not currently an electric Ford Bronco on the market, there are plans to create hybrid Ford Broncos by 2024.
These hybrid plans are certainly a step in the right direction toward making a fully electric version of the vehicle, so hopefully, in the future, Ford will reveal plans to do so, and we will update you if so!
Thank you for reading!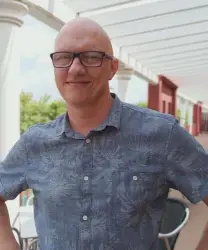 Latest posts by Jonathan Rice
(see all)