As a Tesla owner, it is not uncommon to observe fellow drivers utilizing phone mounts on their dashboards or windscreen. Given the plethora of options available within the market, selecting the appropriate mount can prove to be a daunting task.
The best tesla phone mount is the OQTIQ Wireless Car Mount Charger (available on Amazon.com), which offers MagSafe wireless charging for the iPhone 14, 13, and 12 series and other phone models. This mount has an incredibly strong adhesive and magnetic grip for maximum device safety.
With the right mount, you can transform your driving experience, making it safer and more convenient. Read on to discover the best Tesla phone mount options available today.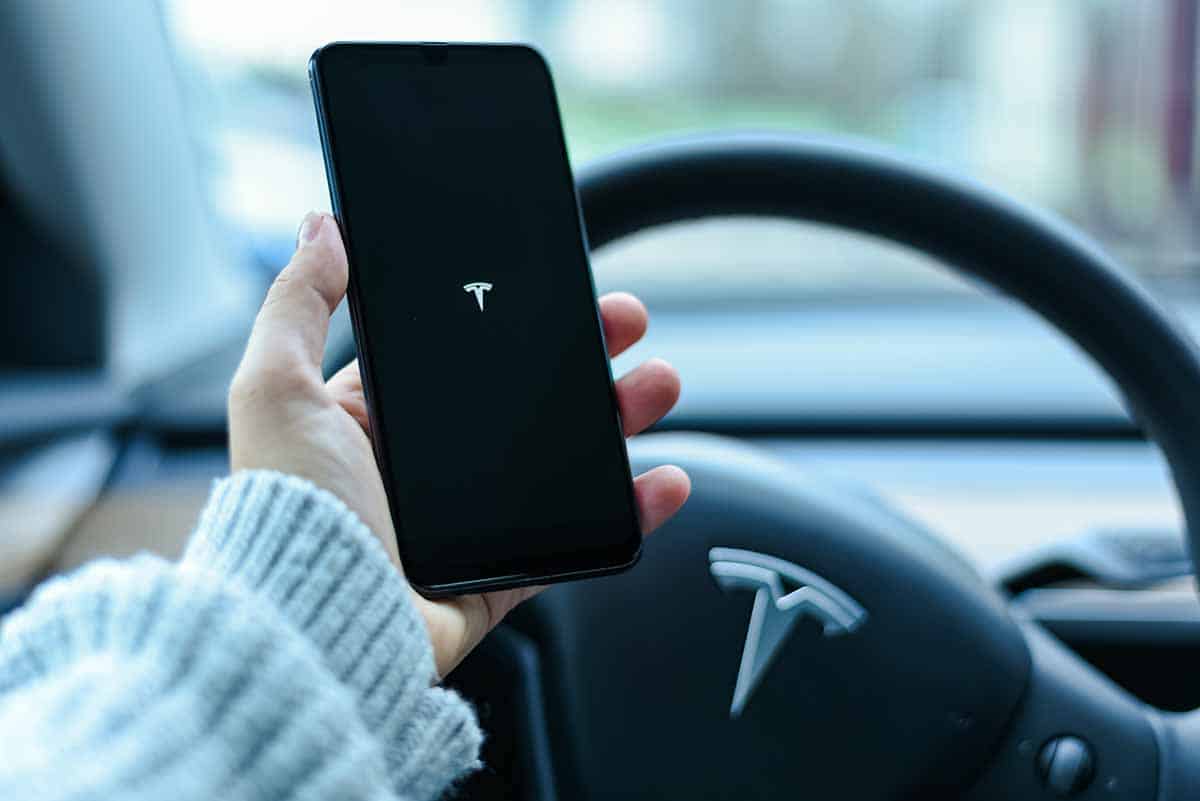 The OQTIQ Wireless Car Mount Charger is the ideal wireless charging mount for Tesla Models 3 and Y.
It's compatible only with the following:
iPhone 14, 13, 12 Pro Max, Pro, Max.
Miniseries MagSafe cases.
MagSafe is a magnetic technology developed by Apple for easier device attachment and faster wireless charging. MagSafe has revolutionized the iPhone's connection to accessories and charging systems.
The mount comes with a QC 3.0 charger adapter that supports the fast charging feature. Other phone cases can be used with the mount by installing a magnetic ring, but charging will not be available.
The mount's easy installation and ability to tilt the device make it a great option. Because the mount is attached to the rear of the Tesla screen, the positioning is optimal beside and in front of the screen, allowing easy switching between landscape and portrait modes without obstructing the central touchscreen.
Its positioning also allows easy access to your phone with just a lift of your hand off the steering wheel.
Pros:
Fast charging: With 7.5-watt wireless output and a QC 3.0 car adapter, you can keep your iPhone charged while driving. This mount comes with a 1mm (0.04 in) type C charger for direct connections.
Strong and stable: It features a strong magnet for a secure hold in all road conditions, with no interference to the phone signal. The clip is made of strong plastic material.
CD slot compatible: Fits most standard CD slots and can be adjusted for a secure fit with a simple knob turn.
Adjustable viewing angles: 360° ball joint mechanism for optimal viewing angles. Also, it's mountable on either side of the touchscreen.
Flip cover design: Unique flip cover design with a thick case and residue-free VHB adhesives for a strong bond.
Excellent heat dissipation: Inbuilt cooling fan technology dissipates heat during charging and prevents phone overheating. This is because high temperatures from wireless charging can harm phones.
Cons:
Designed only for Tesla model Y and model 3: This mount is specifically made for Tesla Model Y and Model 3 and may not be suitable for other Tesla model S or X. Using it with the Model X has partially obstructed the central screen, blocking out important information.
Relatively slow charging: The charging speed of this charger falls below expectations and may not be as fast as advertised by the manufacturer. Additionally, some users have reported intermittent charging and occasional stops, which can be frustrating.
A noisy internal fan: The charger's internal fan can produce noticeable noise during operation, becoming louder than the car's noise after extended charging periods.
Have you ever been curious about the true identity of Tesla? Is it just a leader in the automotive industry, or does it delve deeper into the tech world? Uncover the mysterious and multifaceted world of Tesla by reading this insightful article.
The Galvanox Magnetic Car Mount Phone Holder, equipped with wireless charging, can be used with any Tesla Model and is compatible with the following iPhones:
iPhone 14, 13, and 12 ProMax, Pro, Max.
Mini models.
It offers fast wireless charging via MagSafe technology for the specified iPhone series. It comes with the option of either windshield or dash mounting.
Pros:
Works with all Tesla models: This mount can be easily installed on the dashboard or windshield of any Tesla Model, including the Model X, with minimal obstruction compared to other windshield mounts, as it lacks side mounts. The best position to mount it is on the windshield.
Lifetime warranty: Each Galvanox magnetic mount purchase is backed by a lifetime warranty, offering peace of mind.
High-strength magnets: The magnetic mount provides a secure grip, ensuring the safety of your phone while driving.
Cigarette power adapter: This bonus adapter helps power a range of portable devices.
Ultra-secure adhesive pad & auto-lock: The adhesive pad remains steadfast, even on rough roads. At the same time, the auto-lock feature maintains the mount's position and direction. This eliminates the worry of your phone falling off during bumps or potholes.
No side flaps: This car mount relies on a strong magnetic grip to secure your big phone, making it suitable for larger phones without needing additional grips.
Cons:
The swingarm is weak: While the car mount may be strong, the arm that holds the phone is not sturdy enough and swings around under the phone's weight.
No support for non-MagSafe cases: Unlike other MagSafe mounts that work with various phone cases, this cell phone mount only works with MagSafe-compatible cases.
The VICSEED Tesla Phone Mount is specifically designed for use with Tesla models 3 and Y and is a highly desirable product for those who use their smartphones while driving. It boasts several key benefits that distinguish it from other car phone holders.
The phone mount is fully integrated into Tesla's design philosophy, making it easy and efficient. Like the OQITQ mount, the VICSEED mount is fixed to the rear of the Tesla screen, but unlike the OQTIQ, the VICSEED mount can be folded out of sight when not in use.
The installation process is simple and quick, and the foldable design allows easy hiding by folding away when it's not needed.
Pros:
Integration: Designed specifically for use with your Tesla Model 3 or Y, and comes with a helpful template for placing the adhesive mount.
Aesthetic: Invisible foldaway design preserves the minimalist style of your Tesla's interior.
Safety: This product prioritizes safety, as it exceeds safety standards and provides strong suction power from its 12 N52 magnets. The mount is designed to hold your phone steady even on bumpy roads. The closed magnetic field won't interfere with navigation or calling signals.
Compatibility: The Tesla phone mount is designed to work with iPhone 14/13/12 Pro Max Mini and MagSafe cases. For those with phones or cases without MagSafe, the mount comes with two metal rings as gifts, allowing you to enjoy the benefits of MagSafe functionality.
Durability: The phone mount is made with genuine 3M adhesive that is super sticky and long-lasting. It can withstand extreme temperatures and won't deform or fall off. Also, the adhesive won't leave any residue when removed.
Cons:
Wireless charging interference: The magnetic ring attached to the back of the phone case can sometimes interfere with wireless charging. The ring prevents the phone from charging, and the only solution is to remove the phone from the case or use a different charging method.
Heat generation: The magnetic ring can get hot when placed on the wireless charger. Although there are alternative methods to charge the phone, such as removing the case or using a different charging method, this may still be inconvenient for some users.
Final Thoughts
Car phone mounts are a great addition to your driving experience, allowing for easy interaction with your phone.
Among the options available, the OQTIQ Wireless Car Mount for Model 3 and Model Y is a top choice for Tesla owners, offering affordability and good value for money.
The OQTIQ Wireless Car Mount for Model 3 and Model Y stands out due to:
360-degree rotation.
Side flaps for improved device grip.
Compatibility with a wider range of devices, including Samsung and Sony smartphones.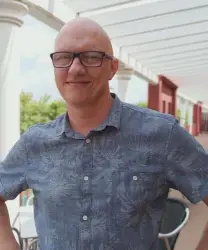 Latest posts by Jonathan Rice
(see all)