If you are a Tesla owner, you know the importance of apps. While you can drive your Tesla without the app, most people choose to use the unique features of the app to keep up with their Tesla vehicles. So, let's talk about some of the best apps for your Tesla.
The official Tesla app is the best app for controlling your Tesla and gives you full access to remote features. Start your car, control the interior climate, and control your autopilot feature all from your phone with this one app.
Let's talk more about the official Tesla app and discuss some other third-party apps that can help make your experience driving Tesla's electric vehicles even better, whether you own a Tesla Model S, Model X, Model Y, or Model 3.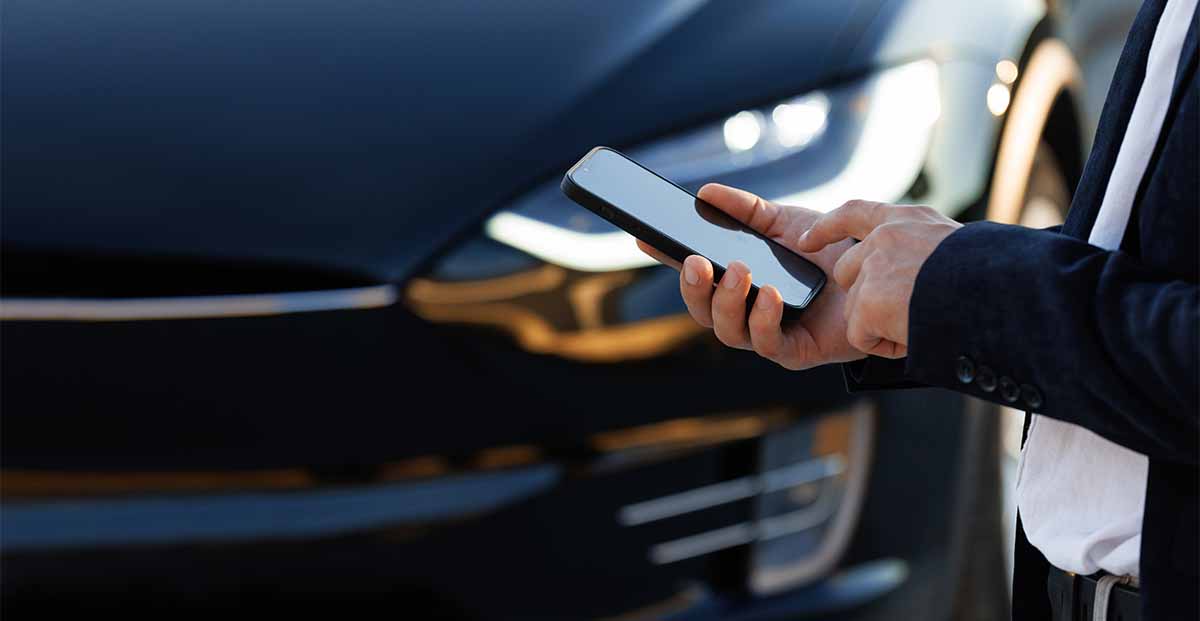 Best Overall: The Official Tesla App
The most important app for Tesla owners is the official Tesla app. This free app allows users to fully control their vehicle remotely from their mobile devices. With this app, you can lock or unlock your car from a distance. You can also remotely set the internal climate with its temperature control so that you can get into a comfortable car every time.
The official Tesla app also allows you to check the charging status of your vehicle and start or stop charging it at any time. This is great for those who want to allow their car to charge overnight. As soon as the car battery is full, you can turn it off so that it doesn't continue to charge.
This app also allows you and your passengers to control the media in the vehicle. You can flash your lights when outside of your vehicle to help you locate it more easily. The app will also give you directions to get to your car if you need help finding it.
If your Tesla has an autopilot feature, you can use this app to get your car out of a tight parking spot. You can also summon it to your current location, which is particularly helpful if you had to park far away.
Without this app, you can't use many of the features that make Tesla vehicles so innovative and easy to use. So, make sure to get this free app with your Tesla to truly get the most out of your experience. Download it on the Apple App Store for IOS devices or the Google Play Store for Android devices if you want all of these features.
Pros
Free app
Lock, unlock, and remote start your Tesla
Monitors battery health
Autopilot control
Start and stop charging
Cons
Doesn't store trip details
No charging station information
Not as detailed as some other apps
Best for Charging: Superchargers for Tesla
The Superchargers for Tesla app is vital in keeping up with Tesla Superchargers wherever you go. Not only does this app show you the location of every nearby Supercharger, but it also can give you better route planning to get to the nearest charging station quickly if you need to.
What makes this app necessary for Tesla drivers is the up-to-date reports on Superchargers. They have a check-in feature that allows you to see if the chargers are active or unavailable to help you not waste time going to a Supercharger that is busy or down.
There is also a forum on this app that allows you to communicate with other users and share experiences. You can get live information on upcoming Superchargers in your location and the closing or reopening of existing locations.
The Superchargers for Tesla app also has information about nearby attractions to consider while your Tesla is charging. These include restaurants, shopping, lodging, and other walkable attractions that can help the time pass more quickly while you wait for your vehicle.
Overall, this app is vital for Tesla owners as it keeps you up to date on Supercharger information. It also lets you talk to other Tesla drivers in your area and even request a new location that is more convenient for you.
If you need more information about how far you can expect to go with your Tesla before needing to recharge, check out our article "How Many Miles Can an Electric Car Go?" This article has a ton of helpful information to keep you in the know about how far your electric car can make it before you need to stop for a charge.
Pros
Real-time Supercharger information
Avoid busy or closed locations
Allows requests for new locations near you
Cons
Does not provide vehicle data
Relies on reports from other users for up-to-date information
You have to input Supercharger location data yourself
Most Informative: TezLab
The TezLab stats app takes the information your Tesla can give you to the next level. The app collects all the data from your car and puts it in one convenient place for you to access it. It can help you see common trends, find what settings you prefer, and even give you detailed information on your energy consumption and efficiency.
When driving electric cars, you can access a lot of information easily. Your Tesla car will alert you about issues with the vehicle that need your attention. The TezLab app takes that a step further.
The usage reports in this app allow you to monitor your average speed, average temperature, overall efficiency, and trip data about journeys you have taken.
The TezLab app features a Tesla community board where you can find and connect with your friends and other local Tesla owners. You can ask questions to local Tesla users to more easily find out where to charge and what to do nearby while you wait. This is a great app for staying up to date on everything about your vehicle and community.
Pros
Gives data on trips, usage, and energy efficiency
Monitors your driving activity
Connects you with other users nearby
Cons
Does not offer you access to car controls
Not vital in the regular use and maintenance of your vehicle
Does not suggest ways to improve on data gathered
Best Security App: TeslaCam
If you are looking for an app to improve the already impressive Tesla security system, this is the app for you. This app pairs perfectly with sentry mode, which Teslas are known for. If you aren't familiar with sentry mode, you can enable it after you leave and lock your vehicle. Sentry mode monitors your Tesla's surroundings in case of theft.
With an already fantastic security system, you may wonder what this app can do to improve it. This app uses the sentry mode system to better monitor your Tesla. It has a better monitoring system that reacts faster to threats or things happening around your vehicle.
It also allows you to speed up or slow down the playback of anything that happened. This makes it easier to get to a certain timestamp if needed or quickly go through a longer timeframe to make sure nothing happened. You can also zoom in anytime and save screenshots if you need to report anything suspicious.
This app stands out from the basic rules of sentry mode because it allows you to save clips to your device and send them out to other people as well. As a result, it will be significantly easier to work with law enforcement if something were to happen to your vehicle. Screenshots are also easy to send out if the recipient would rather have pictures.
Some people are Tesla owners because of the vehicle's state-of-the-art security system, and this app can help you improve on that system. So, download it if you need a few extra features to help keep your Tesla safe and want to be in complete control of your vehicle at all times.
Pros
Keeps your Tesla safe by constantly monitoring it
Allows you to view camera footage whenever you want
Shares your footage with the police or other parties if you prefer
Cons
Still room for new features
Does a lot of what sentry mode already does, with only a few additions
Sentry mode could easily update with these features later
Best Smartwatch App: Watt Time and Watch App
Depending on your smartwatch, you will need one of two versions of this app. The Watt Time app is available for Android devices, while the Watch app is for Apple Watch owners.
These apps let you use your smartwatch to access your Tesla. Most of the great features you can use to control your Tesla with the official Tesla app are available on these apps.
You can use these apps to lock and unlock your doors, remote start your car, flash your lights, and control sentry mode. You can also use your watch for climate control and track your Tesla car's location on a map.
Both of these apps allow you to control charging and many additional features with voice commands. You will need to set these up separately through your smartwatch before implementing them with the app. However, doing so allows voice integration when controlling your Tesla.
Pros
Made for smart watches for easy access
Uses the same commands as the original app
Allows for voice control
Cons
Can be difficult to manage all controls on the small screen
Only relevant for smartwatch owners
Does not have GPS or Supercharger location features
Final Thoughts
There are many different apps to pair with your Tesla vehicle and optimize your experience. We have compiled a list of our favorite third-party tesla apps, which can offer you something unique compared to the original app. So, check out these apps and explore everything you can do with your electric vehicle.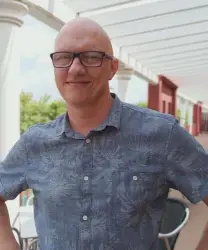 Latest posts by Jonathan Rice
(see all)